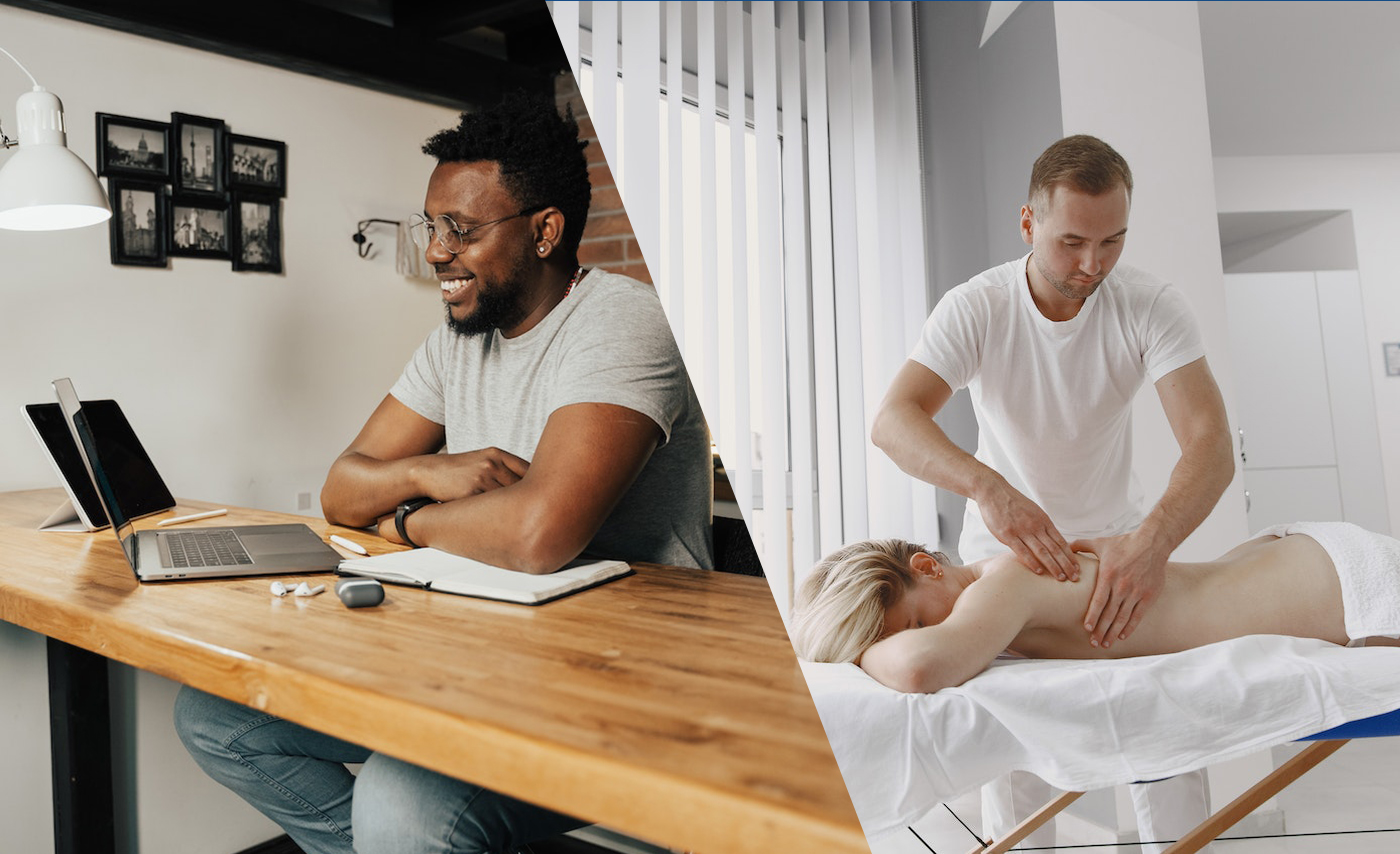 Choosing the right massage school can be a challenge, especially when you're considering taking an online or in-person course. Both have advantages and disadvantages, but which is right for you? As an experienced massage therapist and instructor at an Atlanta massage school, I have seen students succeed using both methods. That is why, today, I will go over the difference between online and in-person massage courses and help guide you toward making the best decision for your needs.
Flexibility – One of the most significant advantages of taking an online massage course is its flexibility. An online course can be the perfect solution if you have a busy schedule and an unpredictable work-life balance. With an online course, you can access the material from anywhere with an Internet connection and work at your own pace and on your own time. There is no need to worry about scheduling conflicts or commuting to a physical location.
Quality of Training – One of the most significant disadvantages of taking an online massage course is the potential for lack of hands-on training. While online classes can be just as informative and thorough as in-person courses, they can lack that personal touch and one-on-one instruction you may want or need. In an in-person course, you are able to receive immediate feedback and guidance from your instructor and gain valuable experience working with actual clients.
Social Interaction – Another drawback of taking an online massage course is the lack of social interaction with fellow students and instructors. Massage therapy is a hands-on profession that requires a certain level of personal interaction and communication. In an in-person course, you can build relationships with your classmates, practice massage techniques together, and receive instructor guidance and support.
Job Prospects – While online and in-person massage courses offer certification upon completion, it is important to consider each option's potential job prospects and marketability. In-person courses may have better connections to local massage businesses and a more robust alum network. In contrast, online courses may offer more flexibility regarding working remotely or starting your own massage business.